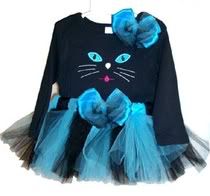 Another great deal for you all!!! This one is from Dealpulp.com, a site that has daily deals that you can purchase and save tons of money!!! I don't know about you but I have fell in love with these sites!!! Each day at 8:00am PST, Dealpulp will launch one spectacular Daily Harvest and a collection of Daily Picks. All of these deals are available for 72 hours or until they sell out -- whichever comes first!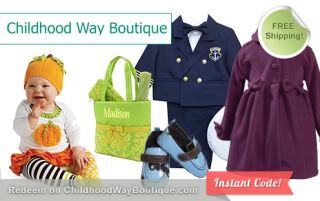 Today's deal: $20 for $50 Worth of Kids Gear from ChildhoodWayBoutique.com! They have some of the most adorable clothes! If you have never checked out this site, you really should. As a matter of fact, I'm going to get this deal for myself and get my little girl some boutique clothes for 60% off the regular price by using this deal!
•Quality boutique clothing and gifts for babies and children
•Over 100 customizable embroidered items, including bibs, blankets, and pillows
•Diaper bags, gift baskets, christening outfits, travel gear, Halloween costumes, and much more.
To get this deal, you will need to:
Sign up for

Dealpulp (Click Here)

and click on the picture of the deal that you want.

Select to add to crate or you can also select to give this as a gift (how awesome is that!).

Once you finish with your purchase and checkout, you will be sent an email to let you know that the purchase went smoothly and you will be given a code instantly to go to ChildhoodWayBoutique and apply to your order!!!
Make sure that when you go to order that you click on the Deal of the Week. Right now, that deal is: Purchase $100.00 and they will give you a free $20 Paypal Gift Certificate. Wow!!! This deal just keeps getting better and better! I love this Dealpulp deal!!!
This is one of those unique deals that I would be sure to share with your friends, I just can't get over how cute and original the selection is! Be sure to come back and let me know what you decided to get!