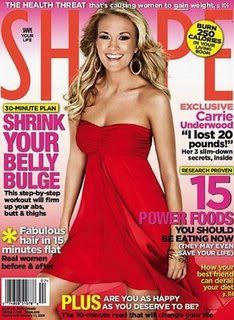 Get a 3 year subscription (12 issues each year) of
SHAPE Magazine
for over 85% off the cover price!
Is your household all about fitness and well-being? Then you will definitely not want to miss out on this amazing deal! For the ultra low price of just $12 you will get a
3 years of SHAPE Magazine
delivered right to your door. That's 12 full issues each year for 3 years! At over 85% off cover price this deal won't be around for long, so get it before it's gone! Looking for a great gift idea? With a separate shipping address option on the payment page you can even order as a gift!
Click Here to get yours now!
*This deal will conclude on Saturday, October 29th at 11:59pm MST
*Orders are for US only
*Allow 8 to 12 weeks to receive first issue